It's another beautiful weekend in Simcoe County, and there are a lot of things you and your family can do to enjoy this winter weekend! From a new adventure in Horseshoe Resort to a nice walk in Barrie's downtown.
fat biking
Are you ready to experience the snow in an entirely new way? This weekend you can go to Horseshoe Resort and rent a fat bike! Fat bikes will let you experience the snowy landscapes of Copeland Forest on a 9km groomed fat biking loop.
Click here for more information!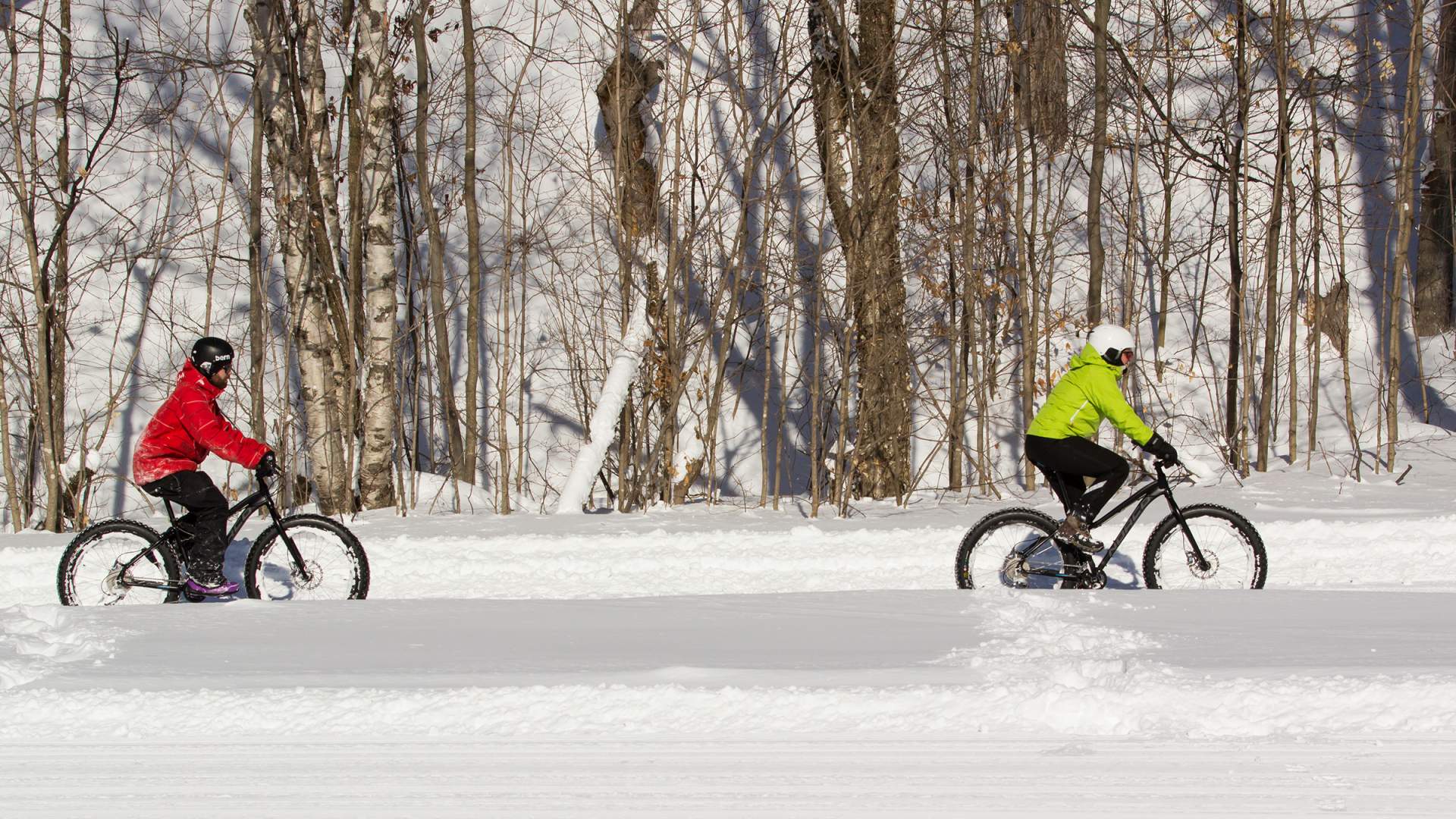 town and country steak house
Are you excited to be able to enjoy indoor dining again? We have the perfect suggestion to give a try! Town and Country Steak House is a family-owned and operated restaurant specialising in steaks and seafood. Their outdoor patio has also been converted to a skating rink for the winter, so enjoy your meal and then hit the ice!
Make sure you check their website to make a reservation in advance.
rural lights & winter nights
Bundle up, bring a hot drink, and visit Rural Lights & Winter Nights! An outdoor event, where you can take a self-guided tour to see over 20 dazzling light displays at 14 unique locations. Located in Clearview Township, this is the perfect place to enjoy a night out and enjoy the winter spirit.
See their website for more information!
meridian place
Grab your favourite hot drink from one of the great local cafes that we have in downtown Barrie, and take a stroll through downtown. You can head to the lake and enjoy a winter walk, or do some shopping on Dunlop Street and take a look at the different boutiques that Downtown Barrie has to offer, and sit at Meridian place to enjoy a treat from a locally owned business.